Product Description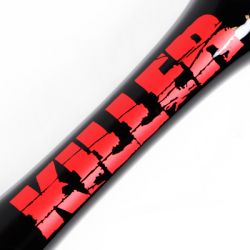 Killer Bongs Mig 21 is named after the infamous Mig 21 fighter jet and produces just as much of a kick. This bong makes a great all rounder and produces large, tasty hits at an affordable price.
At 35cm's tall the Mig 21 allows for large hits of tasty smoke. This height also helps with the cooling process by forcing the smoke to travel a longer distance.
Its sturdy acrylic construction helps to ensure this Killer bong is robust and durable.