Product Description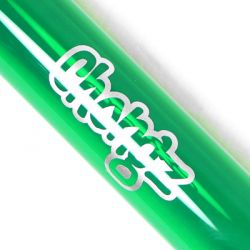 At 40cm tall, the Polka Dot Bubble Bong gives you a little extra bang for your buck!
These funky bongs come with a fun polka dot design on the bubble base and the 'Chongz' logo on the neck.
The bubble allows you to add extra water to the bong for superior filtering. The ice twist half way up the neck lets you fill the bong with ice, which has been shown to remove even more impurities from your smoke. The result? The cleanest, coolest smoke possible!
Please note that colours vary