Product Description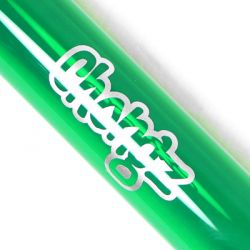 Effortlessly stylish, the 40cm Ice Kink from Chongz is made from super durable and sturdy acrylic.
The kink in the pipe will hold ice cubes, which has been shown to cool and filter impurities from your smoke far better than water alone.
The bong stands at 40cm tall, giving you plenty of bang for your buck.
Please note that colours vary