Product Description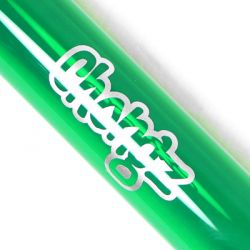 Introducing the Miniature 21cm Acrylic Bong range from Chongz.
Similar to the slightly smaller 20cm versions, these acrylic bongs have a thinner neck. Like its smaller sibling, these bongs are very durable and perfect for use on the move. Simply throw it in your bag and away you go.
This item comes with a removable rubber base and stem, making it easy to clean when needed.
Please Note Colours & Designs Vary