Product Description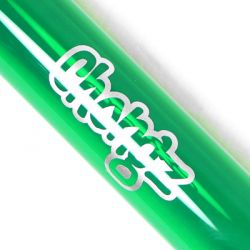 Chongz make great acrylic waterpipes for those of you on a budget, and the 40cm Rasta Leanback is no exception.
Made from strong, sturdy acrylic, the pipe features an ice twist to cool and filter your smoke, and a leanback for ease of use.
Coloured with transparent green, red, and yellow, and set in a sturdy black base, this makes a great addition to your bong collection.