Product Description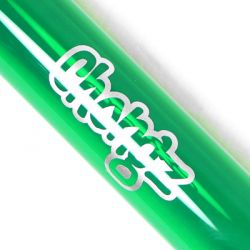 Like all other Chongz bongs, the 30cm Ice Bubble is a great and high quality bong that won't break the bank.
This would make a great starter bong with a few awesome extra features; the bubble at the base allows for extra water,, while the ice twist allows you to fill the neck with ice cubes for extra filtering and cooling.
The bubble has a funky ridged design which makes this bong stand out from the crowd.
Please note that colours vary