Product Description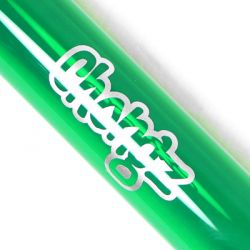 Wake 'n Bake with the Breakfast Biscuit 30cm Acrylic Bong by Chongz!
This affordable acrylic bong is great value for money. Whether you're a seasoned pro or looking to get your first bong, Chongz are always a great option and have a fantastic range. This latest addition to the family is no exception and features ice twist notches that allow the user to add ice cubes for extra cooling.
The easy grip design feels great in your hand, while the removable rubber base and downstem makes cleaning your bong quick and easy. Tuck into yours today while they're still hot!
Please note colours vary