Product Description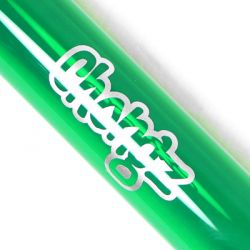 Presenting the 'Unaware' 30cm Acrylic Bong by Chongz.
This medium sized acrylic bong is a great travel option due to its tough and durable material. Simply throw it in your bag and away you go.
Designed in a dark cherry colourway and featuring ice twist capabilities for extra filtration, the hits are smooth and flavoursome. Decorative clear acrylic triangles adorn the outside. This bong also comes included with a removable rubber stand, metal downstem and rubber grommet.