Product Description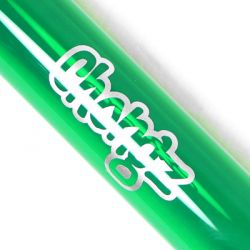 The Chongz 'Wills Chutney Ferret' 30cm Acrylic Bong is an affordable medium sized bong.
This item features ice twist dimples within the chamber that allows the user to add ice cubes for extra filtration and cooler hits.
Constructed from a tough and durable acrylic, the 'Wills Chutney Ferret' is designed in a striking orange colourway and features a decorative spiralling green tube. This product comes included with a removable rubber stand, metal downstem and rubber grommet.