Product Description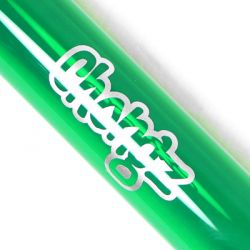 Tickle your taste buds with the Fudge Man 30cm Acrylic Bong by Chongz.
This delicious looking bong features ice notches just above the downstem that enables the user to add ice cubes into the chamber. This provides beautifully cooled hits packed full of flavour.
Design is kept minimal and sleek on the Fudge Man. As always, your Chongz bong comes included with a removable rubber base, metal downstem and rubber grommet.
Please note colours vary