Product Description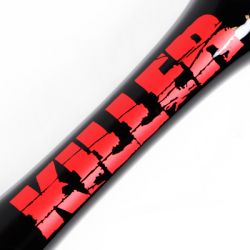 The Killer Bongs Ripper 'Klean Cut' bong produces huge hits, looks stunning and is over all a hugely impressive bong for its price.
At 50cm's tall and packed with features, you definitely get a lot for your money with the Ripper.
Its funky designed not only looks very impressive but it is also very functional, as it allows the user to add ice cubes to the bong to help rapidly increase the rate at which the smoke is cooled. Cooler smoke = An enjoyable toke.
The combination of acrylic and glass it the bongs construction means that is durable and produces tasty hits. Killer Bongs