Product Description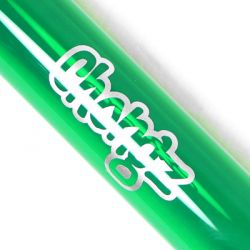 Introducing the You What Triple Bubble Acrylic Bong by Chongz.
This awesome 30cm bong offers fantastic value for money and is a great entry point for anyone looking to buy their first bong. The triple bubble feature provides its users with big, tasty hits as the smoke has to travel further. While the added bonus of being able to add ice cubes means your hits are not only flavoursome, they are also cooled to perfection.
Like all of our bongs from the Chongz range, this item comes included with a removable rubber base, metal downpipe and rubber grommet.
Please note colours vary