Product Description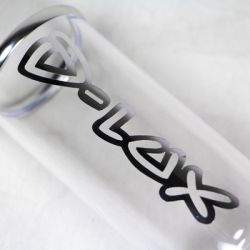 The cylindrical dome (nail cover) not only looks great with it's pointed handle but it also makes it very easy to access the nail and very efficiently funnels the smoke.
It is supplied with both a glass nail as well as a 18.8 titanium nail which is great as it gives you the choice depending on your favourite. It also comes in very handy for when one oil nail needs cleaning or is misplaced.
The barrel diffuser helps to better filter the smoke as it creates more bubbles than a regular stem which exposes more of the smoke to the filtration properties of the water. It also helps to cool the smoke which give you a more pleasant smoking experience.