Product Description
Brand: Cheeky One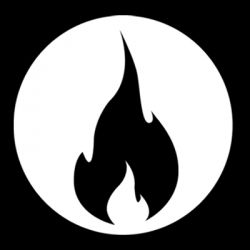 Introducing the C1 Sci-Fi Trojan Glass Percolator Bong!
Featuring a sleek, straight cut, crystal clear glass body sat on a sturdy round base, the Trojan not only looks great, it also provides fantastic value for money and performance. Key features include a jelly fish percolator and ice notches. The percolator ensures the smoke is diffused as it travels through the bong, giving users a smoother hit that is less harsh on the throat. Meanwhile, the ice notches enable you to drop-in ice cubes into the neck of the bong which provides extra filtration and cooler, fresher tasting hits. With coloured accents on the mouthpiece, percolator and base, the Trojan would be a welcome addition to your collection.
The Trojan measures just over 30cm tall and has a female 18.8mm joint. It comes included with a 9.5cm long glass stem that has a male 18.8mm joint that tapers down to 14.5mm to fit the male 14.5mm glass handle bowl that is also included.
Available in various colours