Product Description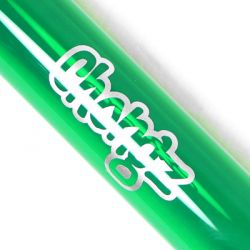 If there was ever a monster of a bong contest, this Chongz 'Free Again' Triple Percolator would surely be a contender for the title holder.
Measuring in at 61cm tall, this is the biggest bong in the Chongz range and probably the biggest bong we have ever sold here at Shiva.
It features 3 tree arm percolators which will cool and filter your smoke to the point of perfection. But, be aware that this will have an effect on the draw resistance of the piece and will take a set of iron lungs to smoke!
It comes supplied with an 18.8mm diffuser down stem and bowl, which if you ever break, you can find replacments for here