Product Description
Brand: Chongz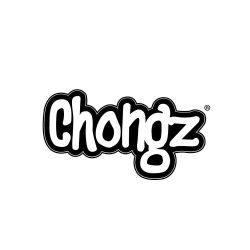 We're very excited to bring you the brand new Chongz 29cm 'Just Stash It' Glass Bong. The word unique gets thrown around a lot but this could very well be the only bong of its kind!
It's standout feature is definitely its stash pot that's built in to the glass. This makes life so much easier if you're travelling out and about. Just pack the stash with your favourite herb, then your bowl, and off you go! This great feature doesn't distort any of what you'd expect to get with a Chongz bong, great build quality and fantastic value for money. Simply put, the 'Just Stash It' is the whole package.
This bong has a 18.8mm female ground joint and comes included with a glass diffuser stem and herb bowl. The stem measures 11cm in length and has a male 18.8mm joint which tapers down to a 14.5mm female joint to fit the 14.5mm male bowl.