Product Description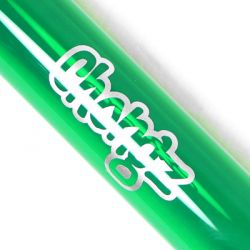 The Chongz Diffuser Downpipes are a little special something extra for your already beautiful Chongz Bong.
The Chongz Diffuser Downpipe will fit any bong with a 18.8mm joint and will take any bowl with a male 14.5mm connection.
If you have lost or broken the downpipe for your Chongz bong, then you will obviously need a replacement. Why not try the Diffuser Downpipe instead of a regular one?
These marvels have been created with a vast array of holes at the bottom of the downpipe. This effectively breaks the smoke up into smaller 'bubbles' for extra efficient cooling.