Product Description
Brand: Chongz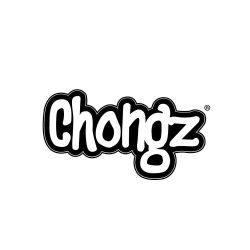 Take a leap of faith and deploy your cash on the 'Parachute Club' 40cm Glass Bong by Chongz!
This 40cm tall bong is constructed from quality clear glass and shaped in a classic beaker style design. It features coloured glass accents on the neck and ice twist notches which enables the user to drop ice cubes in for fresher tasting hits.
The 'Parachute Club' has a 18.8mm female ground joint and comes included with a glass diffuser stem and herb bowl. The stem measures 12cm in length and has a male 18.8mm joint which tapers down to a 14.5mm female joint to fit the 14.5mm male bowl.
Available in 3 colours - Carbon Black, Ice White & Jade Green