Product Description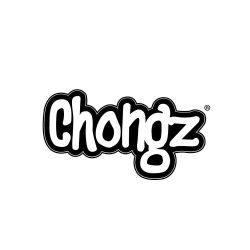 This might just be one of the most exciting bongs from our Chongz range. Dr Death by Chongz brings you 'Rogers and Out' to truly blow you away!
The name of the game with bongs is to find the best way of cooling the smoke down. Usually you have one of two ways of doing this, percolators, or ice. Rarely do you get the luxury of both and especially at this sort of price range. The height is 30cm with an ice catcher at the top really giving you the best possible hit!
'Rogers and Out' has a 18.8mm female ground joint and comes included with a glass diffuser stem and herb bowl. The stem measures 9cm in length and has a male 18.8mm joint which tapers down to a 14.5mm female joint to fit the 14.5mm male bowl.