Product Description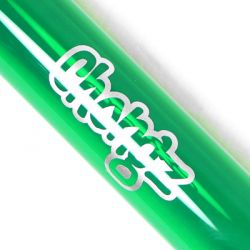 Introducing Chongz 'Wayward Lad' 21 cm Glass Dome Percolator Bong into the Shiva catalogue.
Measuring 21 cm in height, this gadget has been provided with a smoothed sand-like texture that will maintain the bong at lower temperatures while in use!
The built-in dome percolator will provide you with the best filtration possible for your hits!
The kit consists of 3 pieces:
Main Body
Glass Handle Bowl with a 8mm sized Male Connector
Glass Diffused Downstem with a 14mm Female to 10mm Male sized Connector
Stop messing about any longer and get your one now!