Product Description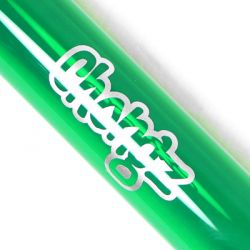 If you're looking for an affordable but functional glass bong on a budget, feast your eyes on the 'Chainsaw' Honeycomb Diffuser Ice Twist Glass Bong by Chongz!
This piece of glassware features not one, but two, honeycomb diffusers! Giving you perfectly diffused hits that you can enjoy over and over again. If that's not enough, the built in ice dimples allow the user to add ice cubes down the mouthpiece in order to provide cooler hits and better filtration. Winning!
This item comes included with a glass handle bowl with a 10mm male joint.
Available in either blue or white