Product Description
Brand: Puffco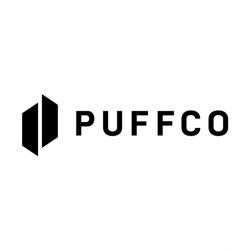 Introducing the Puffco Budsy, a fully functional bong disguised as a water bottle! When discretion is of upmost importance, they don't come more discreet than Budsy. Measuring roughly 24cm in height, the Budsy looks like a regular plastic water bottle. Delve a little deeper however and you start to notice that things aren't quite what they seem. Once you unscrew the lid and lift the mouthpiece on the cap, you'll notice a hidden ceramic bowl hidden in plain sight.
KEY FEATURES
No electronic parts
Flower only
All-in-one design
BPA Free Bottle
Tritan Construction
Easy to clean
Ceramic bowl
Hidden bowl storage
Gramit Pulser calibrated
State-of-the-art remulators
HOW TO USE
Remove cap and fill with water to indicated fill line (420ml).

Ensure cap is fastened tightly onto the bottle before use.

Flip open mouthpiece and remove the bowl from the storage location.

Place bowl onto the air hole and fill, spark it and let it rip.