Product Description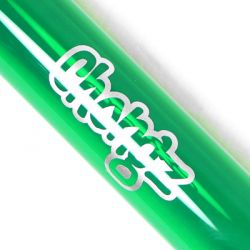 Horror fans, this is the bong you've been waiting for!
Chongz have outdone themselves with this fun styled bong. They've taken their usual, high quality acrylic, and used it to form a bong in the shape of the iconic 'Ghostface' character from the Scream movies.
His face forms the main body of the bong, which has created lots of extra space for water to cool down your smoke. And to top it all off, the bong also feature an ice twist in the neck allowing you to fill it with ice for an extra cooling, extra filtering blast!
Please note that colours will vary