Product Description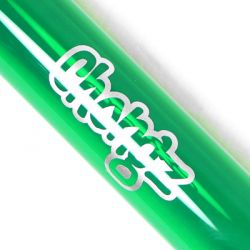 Introducing the 'Warm as Snow' 30cm Acrylic Bong by Chongz!
Made from a strong and durable acrylic with a sturdy removable rubber base, it's the perfect travel companion whatever the occasion - giving you the peace of mind sharing amongst friends that you don't get with expensive glass bongs. The bubble base also holds plenty of water which helps make for a cleaner, more enjoyable smoking experience.
The Chongz 30cm 'Warm as Snow' Acrylic Bong comes included with a removable stem and bowl.