Product Description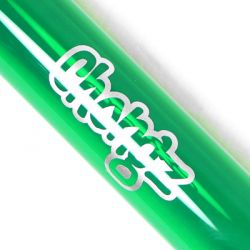 Presenting the 'Animus' 30cm Acrylic Bong by Chongz!
Built from a strong and durable acrylic with portability in mind, this bong performs just as well solo as it does with a group of friends. Users of this bong will benefit from the large bubble base due to it being able to hold a decent amount of water. Furthermore, this bong also features the added benefit of being able to drop ice cubes down the neck for extra filtration and cooling.
The Chongz 30cm 'Animus' Acrylic Bong also comes included with a removable rubber base, metal stem and bowl.