Product Description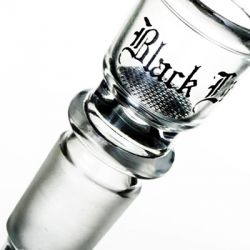 The bubble design coupled with the ice twist allows for a better smoke all round. The bubble design allows for extra water providing extra filtration. Once filled with water, ice can be added to the shaft, where it will collect at the central twist. It is widely believed that the ice attracts a lot of tar due to its temperature, therefore acting as a much better filter than water alone. Also, ice (being considerably colder than water) cools the smoke much more effectively than water alone, making for a much more relaxing and pleasant smoke.
To keep your bong clean and pristine, check out our range of cleaning products!
Please note, this bong requires screens
Please note that colours vary depending on stock. Colour cannot be specified to order.