Product Description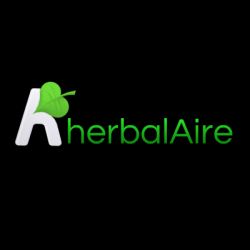 Not only is vaporizing a more health orientated way of inhaling aromatherapy herbs, it is also much more economical. And the HerbalAire is no exception. In fact, with the HerbalAire's Bag Fill technology, any herb that would be considered as 'spent' with another vaporizer can be used to fill up to two more bags with usable vapour!
This really is vaporizing science at its most effective and efficient. Eighteen tiny jets of precisely heated air permeate the herb only when the user inhales or when the pump for the bag fill kit is turned on. At all other times the herb sits idle, preserving the essence, waiting for the next demand. This means there is no wastage!
The HerbalAire has three different functions;
Direct Inhaltion. With the mouthpiece attachment you can inhale your herb vapour as soon as it is vaporized, making for an extreme flavour and aroma experience.
Hands Free. With the extra long cooling whip, the HerbalAire can be placed on any flat surface, while the vapour is inhaled at your leisure.
Bag Fill. Utilising the pump, you can extract more vapour from your 'spent' herbs and inhale whenever you are ready!
Contents
HerbalAire Vaporizing Unit
Main mouthpiece
2 extensions
Pump
tubing with connector
Removable crucible