Product Description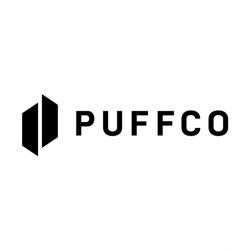 This revolutionary device unlocks the true power of your concentrates and provides the clearest expression of the potency, flavour, and effects of the plant they're derived from. You could call it the worlds first ever smart rig and it is definitely as grand as it is small.
With its 4 unique user heat settings, there's something for everyone. Whether you're a beginner or expert, small or big loads, flavor or big clouds, no matter how you like to consume there is a perfect setting for you.
The Puffco Peak has an average heat up time of 20 seconds. When you compare this to the 3 minute process of heating and cooling times with typical dab rigs, you start to understand the benefits. It features an intelligent temperature calibration system that adjusts heat times if your bowl is still hot. This provides a more consistent experience during repeated use and when in sesh-mode.
The discreet light band provides battery and heat cycle indicators when needed, and conceals itself when they're not. Haptic feedback keeps your timing spot on so you're consistently getting the perfect hit. The battery fully charges in 2 hours when using the supercharger and lasts for around 30 dabs.
Key Features:
Hand-blown glass

Water filtration

4 unique user heat settings

20 sec. average heat up time

Intelligent temperature calibration

Fast charging/long battery life

Removable ceramic bowl

LED light band

Haptic feedback

Rugged silicone base
Kit Includes:
Carp cap

Cotton Swabs

Extra Bowl

Loading Tool

Micro-USB SuperCharger

Carring Case