Product Description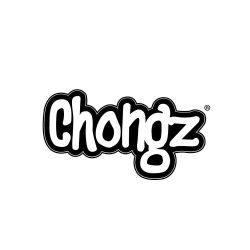 Check out this beautiful glass piece by Chongz! There's no need to spend loads on designer glass. Chongz has you covered with their brand new 'Pea Hooter'.
But this bong isn't only about the looks. It's central percolator filters the smoke and cools it right down. The Pea Hooters flat base gives it a perfect centre of balance so you're much less likely to break it! It's flat base also means it's ideal for putting dry herb vaporisers through.
It comes with a male 18mm glass handled bowl that gives you loads of space to pack!
This is truly a great all rounded bong with a wonderful design.