Product Description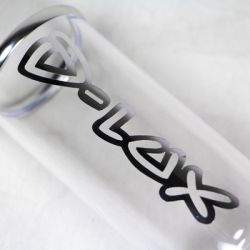 No fuss quality bong - for a rocketing experience!
Standing at 40cm tall, the Rocket 400 is a quality piece of kit from D-Lux. Made with tough acrylic and a wide 'Tail Fin' base for balance and sturdiness - this is a perfect no fuss bong. There's a carb-hole on the back for users who want ultimate control over their hits.
D-Lux Bongs are made with economy and health in mind.