Product Description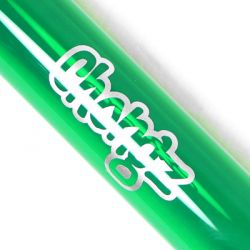 These bongs by Chongz featue the best of both worlds; both an ice twist and a bubble, and come with a funky stripey design.
Made from super strong acrylic, these bongs come in a wide variety of colours, so whichever one you get will be sure to brighten up your smoking routine.
The bubble allows for extra water, and the twist allows you to add ice for extra filtering and cooling.
Please note that colours vary