Product Description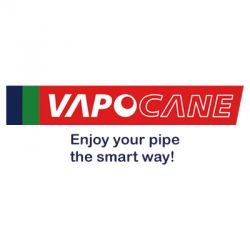 Perfect for use with ROOR bongs or our Breit bongs. The Vapocane is an attachment that will fit onto any glass bong with a ground joint of either 14.5mm or 18.8mm.
Vaporizing is now well known as the best way of inhaling tobacco and aromatherapy herbs without actually burning them.
The Vapocane has been made of high-quality Borosilicate glass. This high quality ensures that your vapour stays clean and pure, vaporizing only the plant material and not any dirt that could be inside other vaporizers.
The Vapocane is simple and easy to use and comes with everything you need to get you started vaporizing straighaway! Simply place a gauze into the bowl, place your ground tobacco onto this and the Vapocane over the top. This goes into your bong, then heat the Vapocane and inhale as usual!
WHATS INCLUDED IN THE BOX
1 x Cleaning Brush
1 x User Manual
1 x Marker Pen Carry Case