Product Description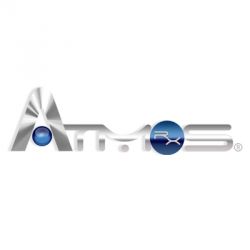 The Atmos Power Bank allows you to charge your Atmos Vaporizer or any other device that can be charged via USB whilst on the go. The Atmos Power Bank is available in both a 2200mah size as well as a 5000mah size allowing you to get the most from your device while out and about.
The 5000mah Atmos Power Bank provides the user with up to 2 full charges of their Atmos vaporizer allowing you to go through a whole days vaping without the need to access a power socket. The 5000mah version features 2 USB sockets, one that provides a 1a output and another that give you a 1.5a output making it ideal for users that are also wishing to charge other devices as well as their Atmos vape.
The 2200mah will provide the user with a full charge of their vaporizer but we found is best used as a regular top up when the device is at half charge. The 2200mah version features a single USB socket that provides a 1a output.