Product Description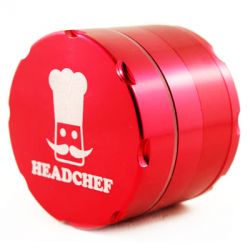 Introducing the limited edition Green Dream Sifter Grinder by Head Chef. This awesome piece of kit features a super sharp set of teeth that will demolish your herbs. Available in both 40mm and 50mm sizes.
The Green Dream is a 4 part sifter grinder that allows you to collect the finest, most potent part of the herb for use at a later date.
The centre compartment is used for the storage of your ground herbs ready for use when ever you need.
The teeth on this Head Chef grinder are very sharp and will grind though even the toughest of herbs with relative ease.
Grab one of the limited edition grinders now before it's too late!