Product Description
Brand: Chongz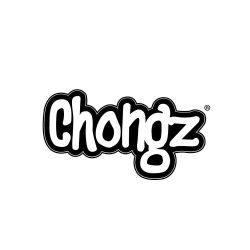 Grab yourself the Chongz 'Now Zen' 60mm 4-Part Sifter Grinder today!
Constructed out of metal and featuring 4 separate parts that screw together, the 'Now Zen' 60mm Sifter Grinder by Chongz is a fantastic option for those who would like to get more from their herbs and spices.
This grinder features an all black grinding area with razor sharp teeth for a smooth and consistent grind. The sifter layer features a fine mesh screen that filters through the most potent parts of your herbs and stores it in the lower compartment. This is great because each time you grind, you're creating a fine powder that will build up over time and you can then use it either when your main herbs are finished or to add a little extra potency.
Stock is extremely limited so get yours today to avoid disappointment.
Available in Black, Blue, Gold, Green, Purple or Rose
Dimensions: 46mm H x 62mm W x 60mm D