Product Description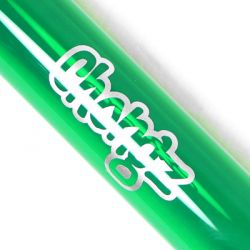 Grinders can often accumulate herbs and their resins within their casing, making them hard to turn and sometimes leading to loss of product. The Chongz Non-Stick Grinder is galvanised in a non-stick coating meaning this is kept to a minimal.
The grinder features 3 compartments. A grinding compartment, collection chamber and then underneath is a a sift collection tray, where the most potent parts of the herbs are filtered through a screen and then collected.
The grinder comes with its own protective draw string bag.