Product Description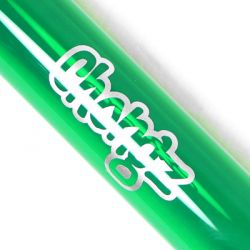 Thanks to the new Chongz 63mm 4 Part Notch Grinder Silver you will never be unprepared again! Its incredible and sophisticated functionality make it an excellent tool for both beginners and experts on a budget alike!
This is a 4 part grinder that mainly consists of 2 key chambers, whereas one of them will allow you to crush your herbal blend into smaller pieces thanks to its metallic teeth, the other chamber will serve as a way to extract the best sift possible out of your grinded herb!
Crafted in the UK, this grinder comes with a little spatula for you to handle your sift more efficiently!
Stop messing about and get hold of your Chongz 63mm 4 Part Notch Grider Silver now!