Product Description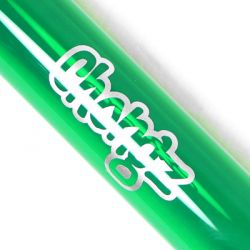 Presenting the 30cm Montreal Triple Diffuser Glass Bong by Chongz.
This medium sized bong is now available to buy for the first time at Shiva Online. With integrated triple diffuser technology providing the cleanest, smoothest smoking experience possible, you can't go wrong. The 'Montreal' also benefits from the inclusion of ice dimples just above the diffusers, this allows the user to add ice cubes down the neck to provide extra cooling and filtration.
This item comes included with a glass 14.5mm joint bowl.