Product Description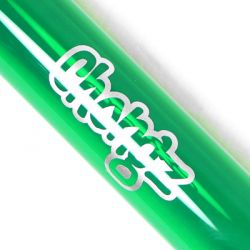 The Chongz 21cm 'Gas Pump' Glass Oil Rig is reminiscent of a 50's vintage American Petrol pump, of which i'm sure Jack Kerouac and his gang saw a few of!
Embelleshed with the famous 'Route 66' sign as well as the Chongz logo, this cool mint coloured rig will stand out amongst any bong collection.
Supplied with a 14.5mm Female dome and glass nail, you'll be ready to dab straight out the box. If you would prefer a more durable and tasty option, you might consider a Quartz Banger, which you can find here.