Product Description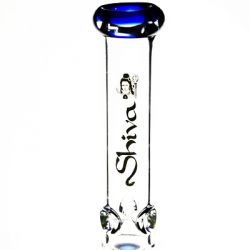 The Shiva 12 Gauge 45cm Glass Double Percolator is a marvellous new addition to our collection of Shiva Branded glassware.
Not only does the Shiva 12 Gauge look stunning but its also highly functional due to its dual 6 arm percolators, large water capacity and the ice twist.
The conical bubble allows for a reasonably large water capacity which allows for better filtration of the smoke. The double percolator consists of 12 arms in total ensuring you get the cleanest smoke possible. It also helps to cool the smoke by forcing it to travel a longer distance. The ice dimples allow the user to add ice to the bong and further cool the smoke.