Product Description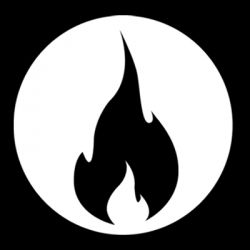 The Cheeky One Quantum 46cm Percolator Bong has to be the most ornate piece of glassware in the Cheeky One Bong range and quite possibly on our site. Its exquisite design and high functionality make this an extremely desirable bong.
The Quantum truly is beautifully crafted. Made from only the highest quality imperfection free glass, this bong is built to last. The top of the bong has a particularly individual look with the protruding blue zig-zags and the white squiggles around the rim.
The center shower head percolator allows the smoke to diffuse and cool significantly more providing you with an extra smooth smoke. Its extra large capacity bubble allows more filtration which also cools down the smoke and gives you a cleaner smoke.
The bowl can be removed from the downpipe for easy loading of the bowl as well as the easy addition of add-on chambers and accessories.
46cm
5mm Thick Glass
Super Technical Internal Cooling Profile
Ergonomic Design
The compatible replacement stem is; Glass Diffuser Downtube 18.8mm (Stem Only) - 18.8mm x 18.8mm x 90mm
The compatible replacement bowl is any 18.8 gauge bowl like the 18.8mm Handle Glass Bowl