Product Description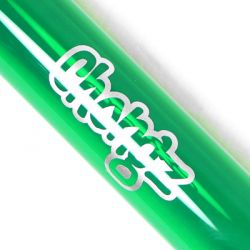 Dr Death are the pinnacle of the incredible Chongz range, and the G-Wizz is no exception.
Made from super thick and sturdy borosilicate glass, this gorgeous bong features 4 barrel percolators as well as an ice shelf for extreme cooling.
The Dr Death range by Chongz really bring you the best of the best.
There is an 18.8mm drop in bowl for ease of filling and cleaning.
The percolators add an extra layer of filtering to your smoke for a really clean and cool toke.
The bong has a wide bottom, making it good and sturdy for those of you prone to accidents, and comes with gorgeous teal accents for an attractive look.