Product Description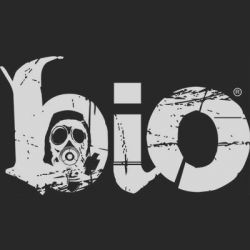 The Bio Hazard 12 Arm Percolator bong is a bong smokers dream. It features 2 percolators guaranteed to cool and filter the smoke to perfection.
Designed with the smoker in mind, the bong features some great characteristics. The first turbine percolator creates a whirlpool of water which slowly rises as you inhale, increasing the waters surface are and its contact with the smoke. The smoke then travels into a beefy 12 arm tree percolator which will bubble and filter your smoke perfection.
The Bio Hazard 12 Arm Percolator Bong has a stemless system meaning no down tube is needed. It is also shaped for optimal draw restriction, meaning you can cream up big milky hits of cool smoke.
The bong comes with a two handle 18.8mm bowl, with a neatly designed built in glass gauze.