Product Description
These fun hampers are full of everything the discerning roller needs!
Each beautiful wicker hamper contains the following;
Ashtray
Roll mat
Stash bag
Mini bong
Large roll-up holder
Standard roll-up holder
Key ring
Mini wooden pipe
Grinder
Pocket scales
5 screen gauzes
Lighter
Hemp lolly
Kingsize papers
Standard size papers
One packet 3m roll
Plain roach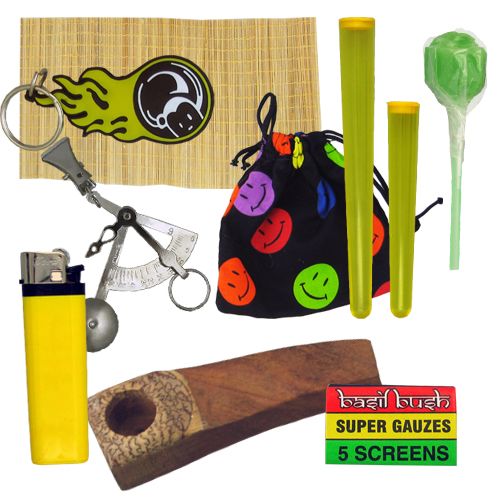 Now there's no excuse not to have everything you need to hand!
The hampers are lined with one of 6 fantastic designs. Most of the hampers have linings that also match the design of the ashtray, however please be aware that in the case of the 8-Ball design, the lining of the hamper is plain black.
Please note, designs may vary from those pictured.