Product Description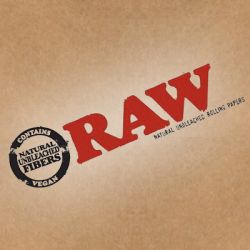 The RAW Mini Rolling Tray Gift Set is the perfect choice for the budget concious!
Brought to you by RAW -one of the world's leading smoking gear manufacturers-, this gift set consists of the following items:
RAW Metal Rolling Tray (Measuring 12.5cm x 18cm approximately)
RAW Natural Bamboo Rolling Mat
RAW Classic Kingsize Slim Papers
RAW Kingsize Papers Metal Case
RAW Natural Unrefined Tips
Smoking should be a chilled experience and hence keeping all your gear conveniently stored in one handy place is the lowest comfort you should be aiming for!
Either for yourself or for someone you love, simply stop messing about and get the awesome RAW Mini Rolling Tray Gift Set!