Product Description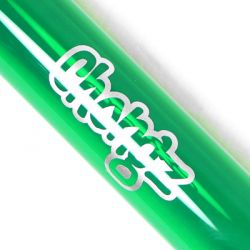 Chongz Wizards Sleeve Double Percolator Glass Bong is a fantastic little compact bubbler piece that guarantees smooth, tasty and cool hits of smoke every time!
It features two separate chambers which both contain tree arm percolators to diffuse, filter and cool the smoke. This ensure that as many heavy particulates and nasties are filtered out of the smoke before you inhale
The bong comes supplied with a neat little pinch bowl, decorated with some green glass beads on the outside.
This would be great a great little piece to have around the house
Check out the rest of the Chongz bong collection here