Product Description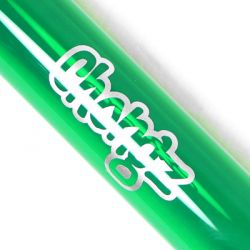 It doesn't get much more bubblier than this! With an inline diffuser, tree arm percolator, splash guard and ice catchers, the Chongz 'Submariner' is sure to deliver smooth tasty hits!
The inline diffuser in the bottom compartment of the bong create thousands of tiny bubbles which helps to remove tar and unwanted carcinogens as well as cooling the smoke.
The 10 arm diffused percolator helps to further cool the smoke as well as removing more tar.
Constructed from high quality 5mm thick glass ensuring that it is very durable and the wide base ensures that it is very stable when rested down.