Product Description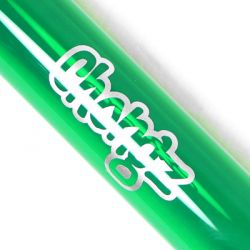 The Chongz Century Of Elvis 50cm Glass Percolator Bong will certainly have you feeling like 'The King' (or Queen) himself.
It features a really interesting twisted tree arm percolator, diffuser down stem and ice notches. This ensures you get wonderfully cool, mellow smoke and reduces the irritation on your lungs and throat, meaning you'll be able to blast out 'Suspicious Minds' without straining your voice.
The super thick glass ensures a premium feel to your bong, and is unusual to find at this price tag.
Check out the rest of the Chongz range here