Product Description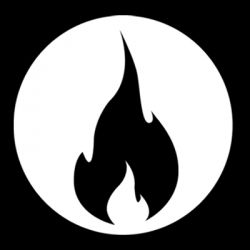 The Cheeky One Android Percolator Ice Bong is an awesome piece of kit worthy of any glass collection. It packed full of features designed to enhance your smoking experience and provide un-compromised flavour.
Not only does this bong look beautiful with it ornate design around the mouthpiece but it is also highly functional.
It features a honeycomb diffuser that looks great and is designed to provide the best filtration possible. It works by creating thousands of little bubbles which exposes more of the smoke to the filtration properties of the water.
The spiral percolator at the center of the bong helps to remove tar, enhance flavour and generally provide a more comfortable experience.
The Cheeky One Android also feature ice dimples which allow the user to add ice which greatly enhances the smoothness of the hits.
50cm
5mm Thick Scientific Glass
Honeycomb Filter Technology
Broad Stable Base