Product Description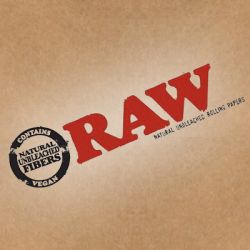 Where would we be today if it wasn't for the humble rolling paper tip? We'd be spitting dregs in the gutter like plague bearing miscreants and cursing our inability to roll properly.
Well let's be glad that's just a hypothetical situation because RAW have just brought out their own contribution to the filter tip marketplace.
They are 100% chlorine free and 100% chemical free, which surely means that they are twice as free as any freedom we could imagine.
50 tips per pack.